Texas A&M University Senior Receives 2020 Miracle Network Dance Marathon Distinguished Leadership Award
From the thousands of graduating seniors who have participated in Miracle Network Dance Marathon at the approximately 300 colleges and universities across the U.S. and Canada, 25 students were selected to receive the 2020 Miracle Network Dance Marathon Distinguished Leadership Award for making an exceptional impact within their Dance Marathon program, on their individual campus and for their local Children's Miracle Network Hospital. To see all of this year's recipients, click here.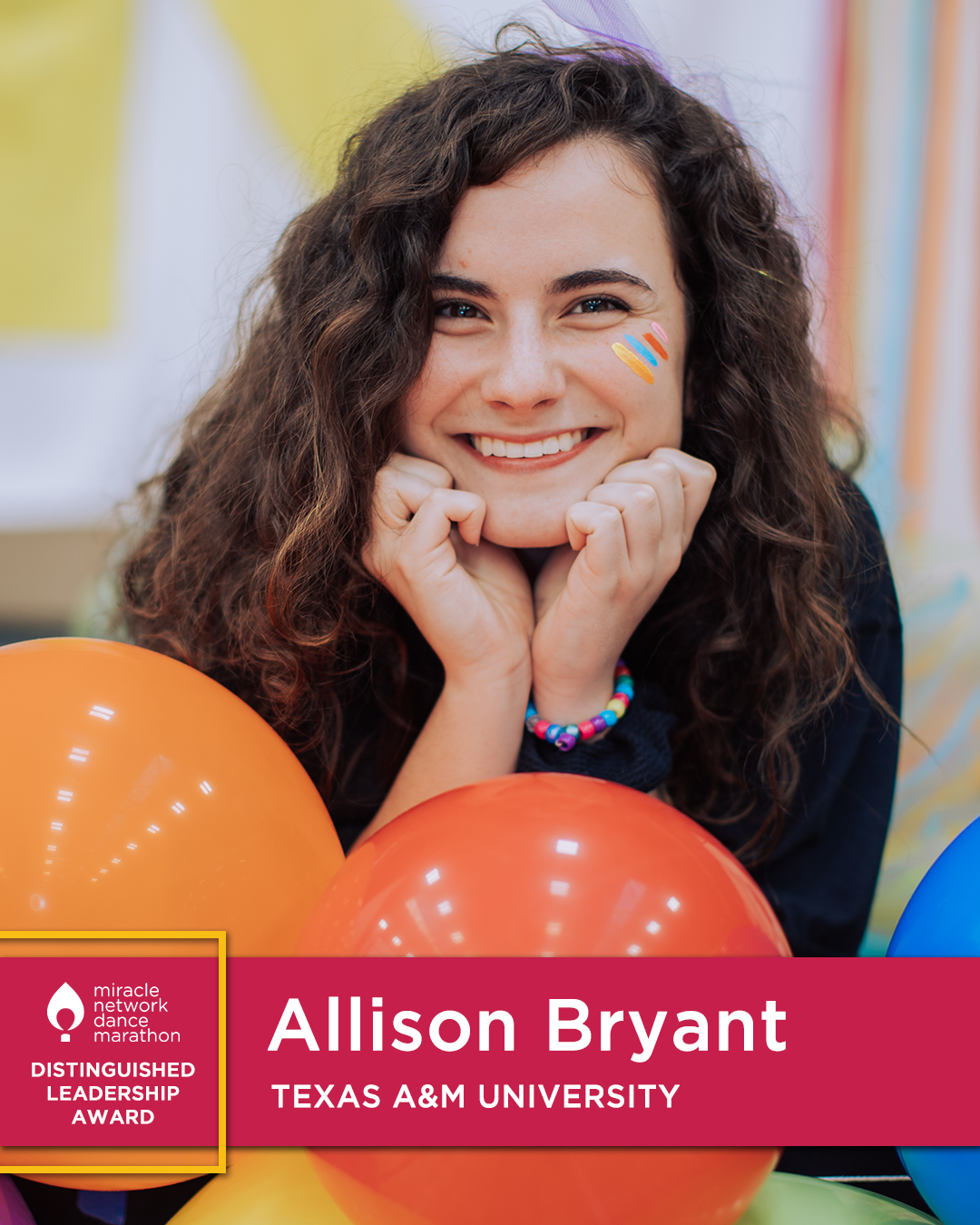 Hometown: Humble, Texas
Degree(s): Bachelor of Science in Allied Health with a minor in Women and Genders Studies
Dance Marathon Involvement: Through my involvement in Aggie Miracle, I have served in the following positions: Dancer, 2017; Fundraising Committee, 2018; Director of Fundraising, 2019; Executive Director, 2020. I have raised a total of $8,374.90 for my local children's hospital, Baylor Scott & White McLane Children's Medical Center. I believe it's much easier to make a change than most people understand, and fundraising allows me to show that to the world. There's no feeling like seeing those total reveal numbers be turned and knowing that YOU played a part in that.
Campus/Community Involvement: Texas A&M Office of Health Promotion, Student Assistant in Interpersonal Violence Prevention; Volunteer at St. Joseph's Hospital; Fish Camp Counselor; Women's Organization, Legacies; Freshman Leadership Organization, AFC
Awards/Recognition: Received recognition for top fundraising in Aggie Dance Marathon 2019 & 2020; Dean's List 2017 & 2018
Post-Graduation Plans: I intend to get my Master's in Human Development and Early Childhood Diseases. I want to become a Child Life Specialist and work in a children's hospital. In the further future, I would like to also expand into ABA therapy for children and adults with autism.
Why do you, personally, participate in Dance Marathon?
After 4 years of involvement, I've been lucky to watch my "why" continually develop to encompass the journey through this movement. I originally joined this movement because my brother and I were both sick babies. I got better, but to this day, he struggles. These struggles keep him from having the opportunities I've been given. We came from the same DNA, but chance gave me opportunities he will never see. I use these opportunities to fight for people like my brother. Since then, I've seen so many people, with such diverse stories, who all seem to be doing the same thing as me, fighting for people not given these opportunities. We are opening doors and building bridges to give our future the chance they deserve.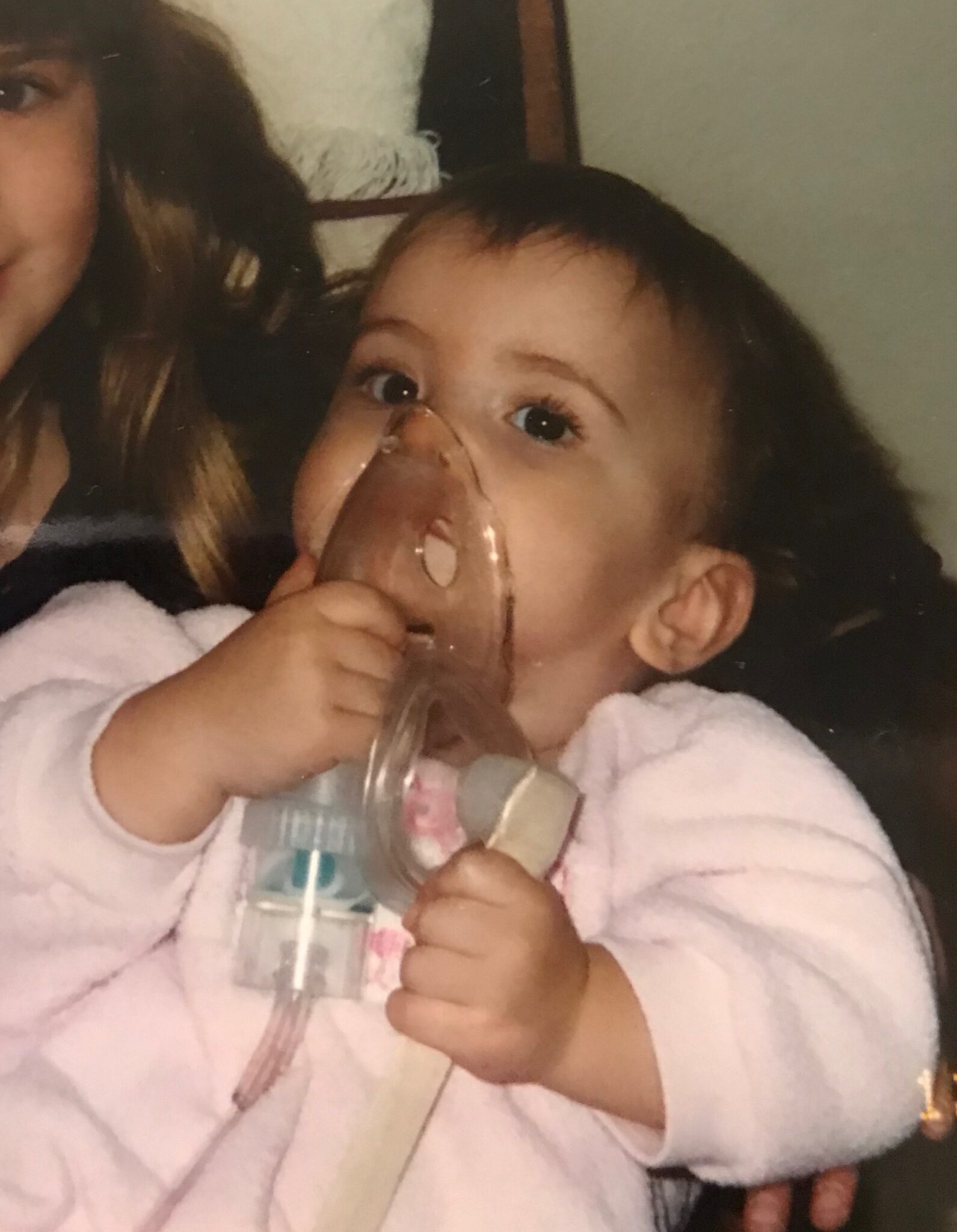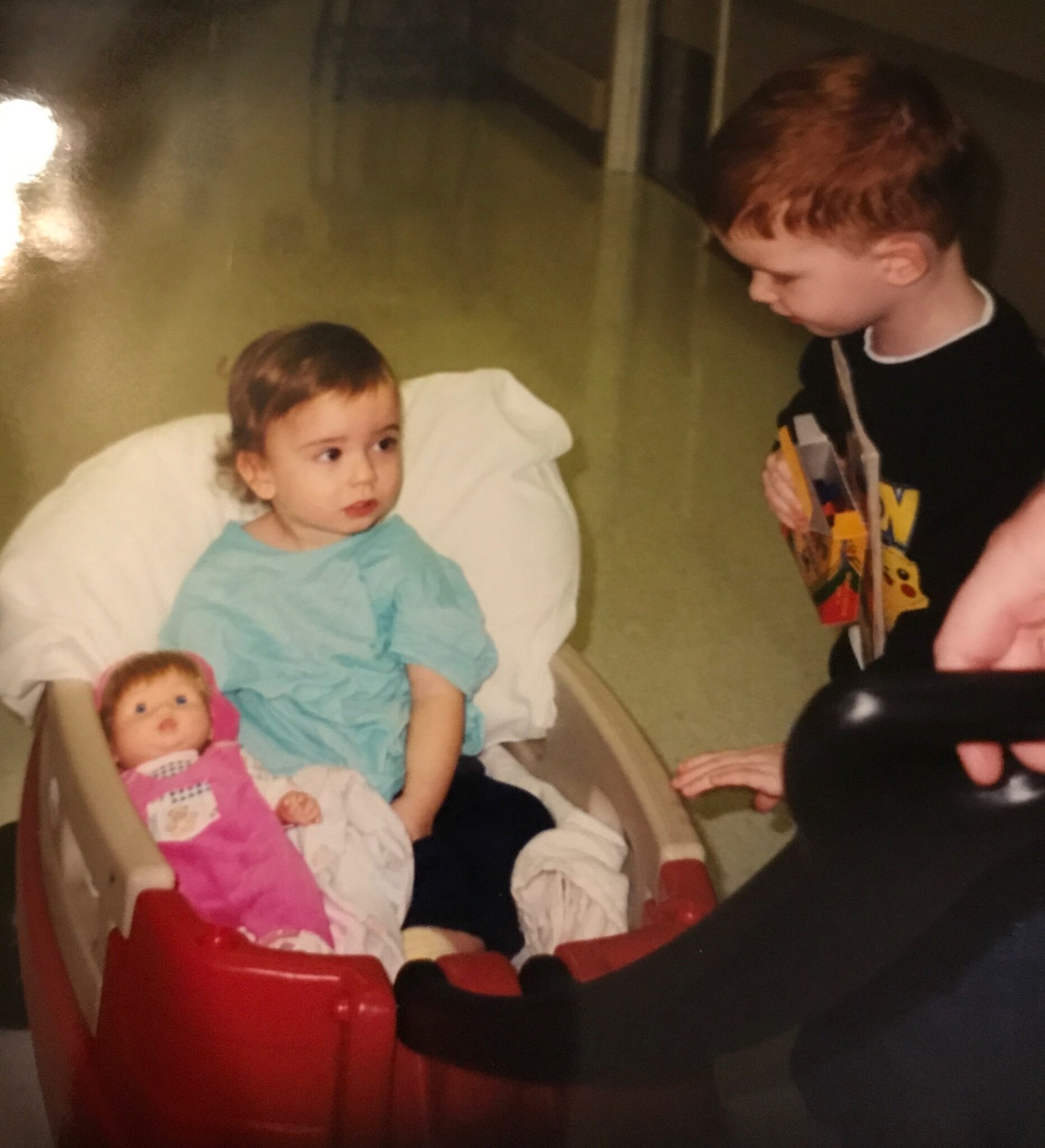 How has Dance Marathon impacted you as a student leader? What specific skills have you developed during your involvement?
Dance Marathon has taught me about empathy. As a leader of Dance Marathon, I make many asks of the people I know. It is so easy to find passion for our cause and I want to fight for it every second of every day. However, I had to learn that within this battle, everyone has personal battles they fight, as well. Staff could be top fundraisers, yet have a sick family member, a class they're worried about failing, or a bad relationship. I had to learn that my role as Executive Director was about more than the money raised, but about the family built in this movement. Being a place for every single person in our community to feel safe being vulnerable, and feel supported and encouraged no matter their story.
What personal accomplishment/contribution are you most proud of from your involvement in Dance Marathon?
At our staff fall retreat, all members participated in the hospital band activity. In this activity, you write your "why" on your hospital band, thinking it is for you, but actually give it to someone else. This person then carries your why to remember that they are fighting for something much bigger than themselves. In the activity, I gave my band to our chair, Jorja. I shared with her that my older brother and I were both very sick babies, but I got better. To this day, my brother, Andrew, suffers from subclinical seizures, lesions of his brain, autism and more. My brother and I came from the same DNA, but for no reason other than chance, I was given a future without the obstacles he faces. So I commit myself to help people like him that may not be granted the same opportunities. Months later, right before our big event, I get a voice message from Jorja. She told me that she had met her fundraising goal and was so excited that she had done what needed. She then said she realized, yes, she'd met her goal, but she had vowed to keep fighting because she had made a promise to Andrew. I realized then that our stories are genuinely are what power this movement.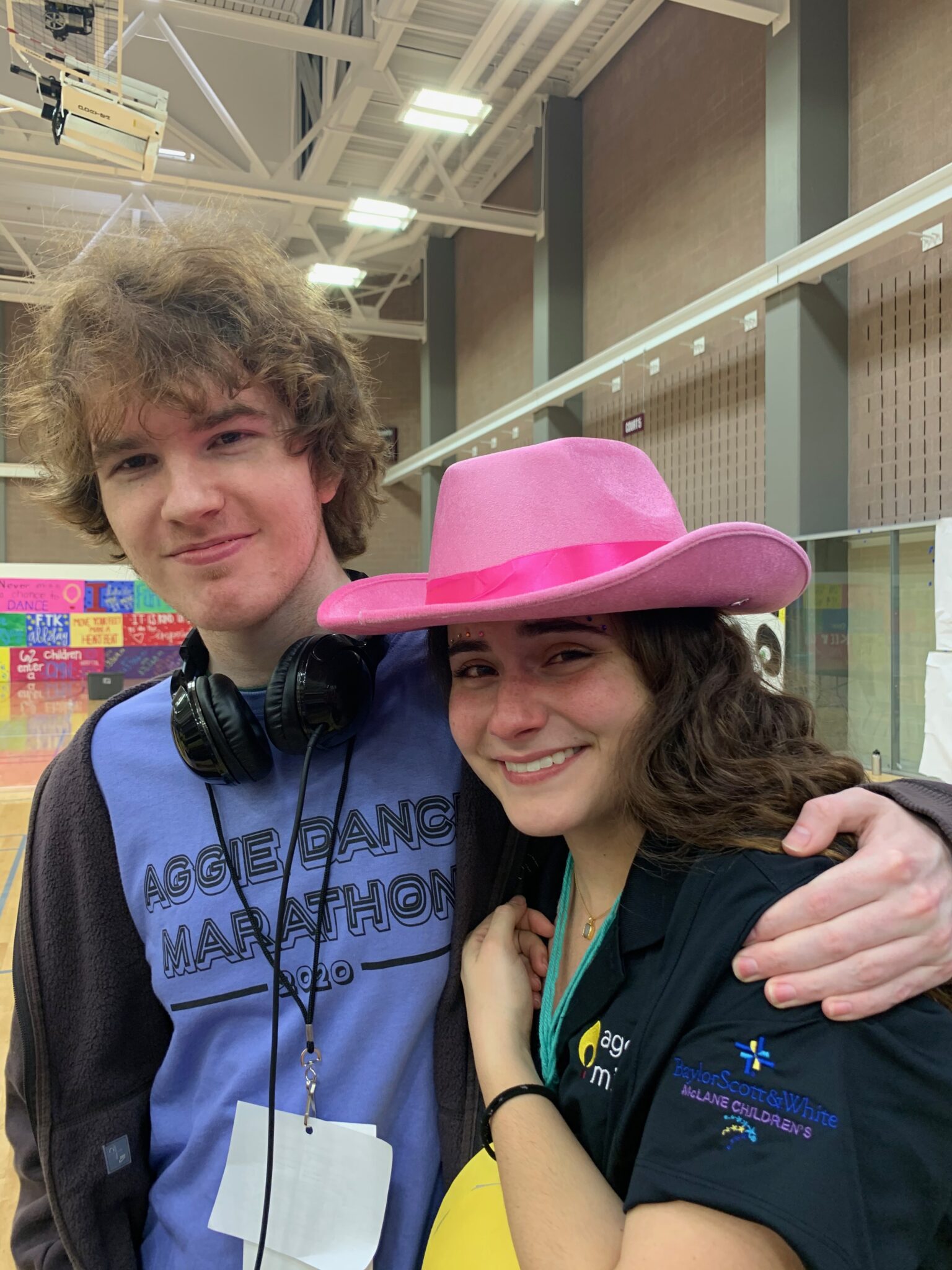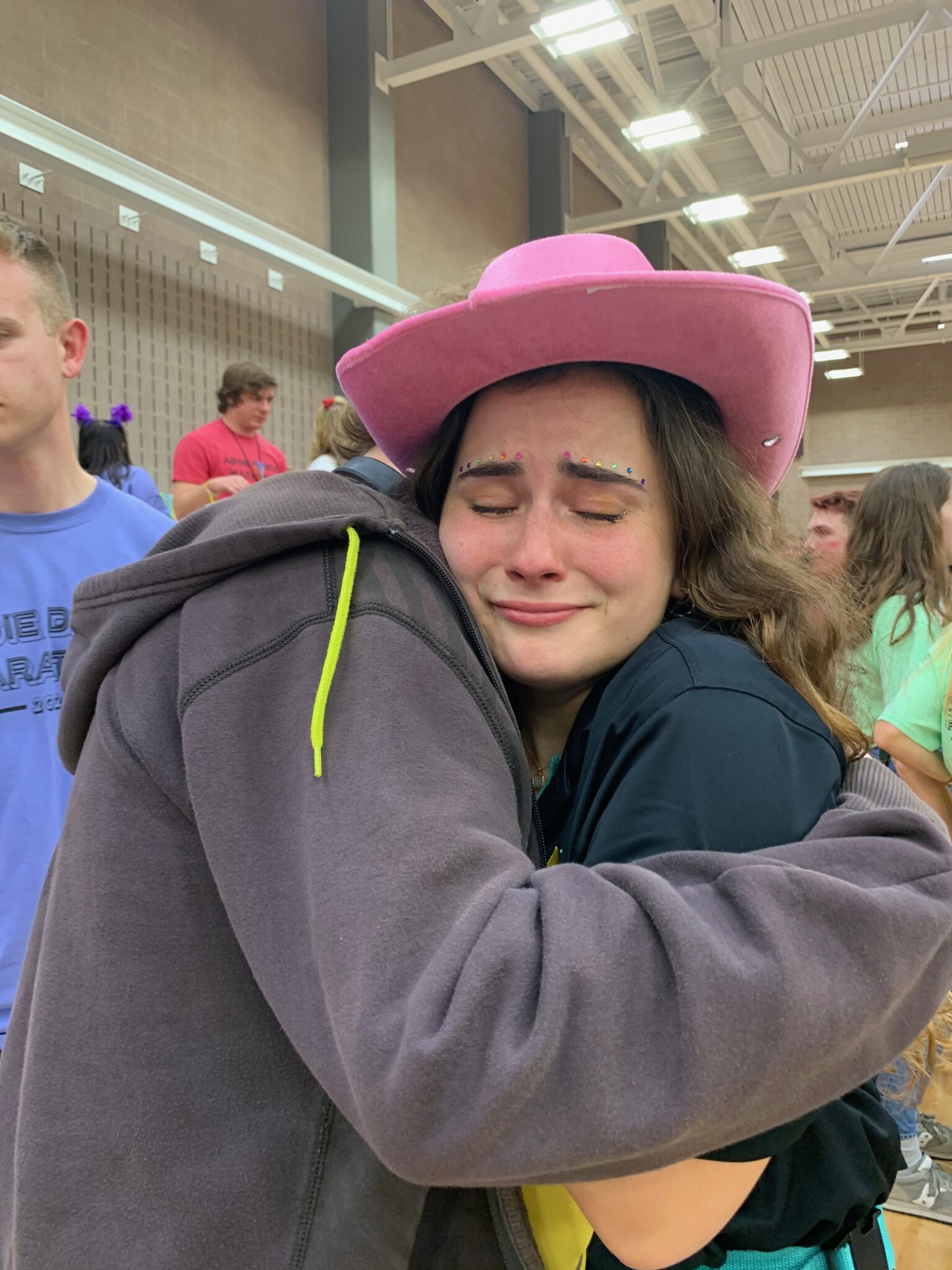 Why should students get involved with Miracle Network Dance Marathon on their campus?
Dance Marathon is the best opportunity to be a part of something bigger than yourself. I always tell people wanting to get involved that Dance Marathon is the closest thing we've got to a time machine. When you walk through those doors, you are changing the future. Beyond the impact made in hospitals, you will leave those doors 12 hours later a different person than who originally walked in. You now know these stories, you've danced with these kids, you've hugged their parents. You won't even have to think about it, you will be pulled to be the generation fighting for the next.
Why should people donate to their local Children's Miracle Network Hospitals?
Children's Miracle Network Hospitals go beyond survival. These hospitals save lives beyond those of the kids that come through their doors. They provide healthcare workers with purpose, knowing their work will change generations to come. They provide partners with opportunities to use their resources to develop an amazing movement. They give students across the nation the ability to be a part of something much greater than themselves. They grant parents hope in knowing they have a lifelong team continually standing behind their children. CMN Hospitals give children the hope and support they need in the most difficult battles they may ever face.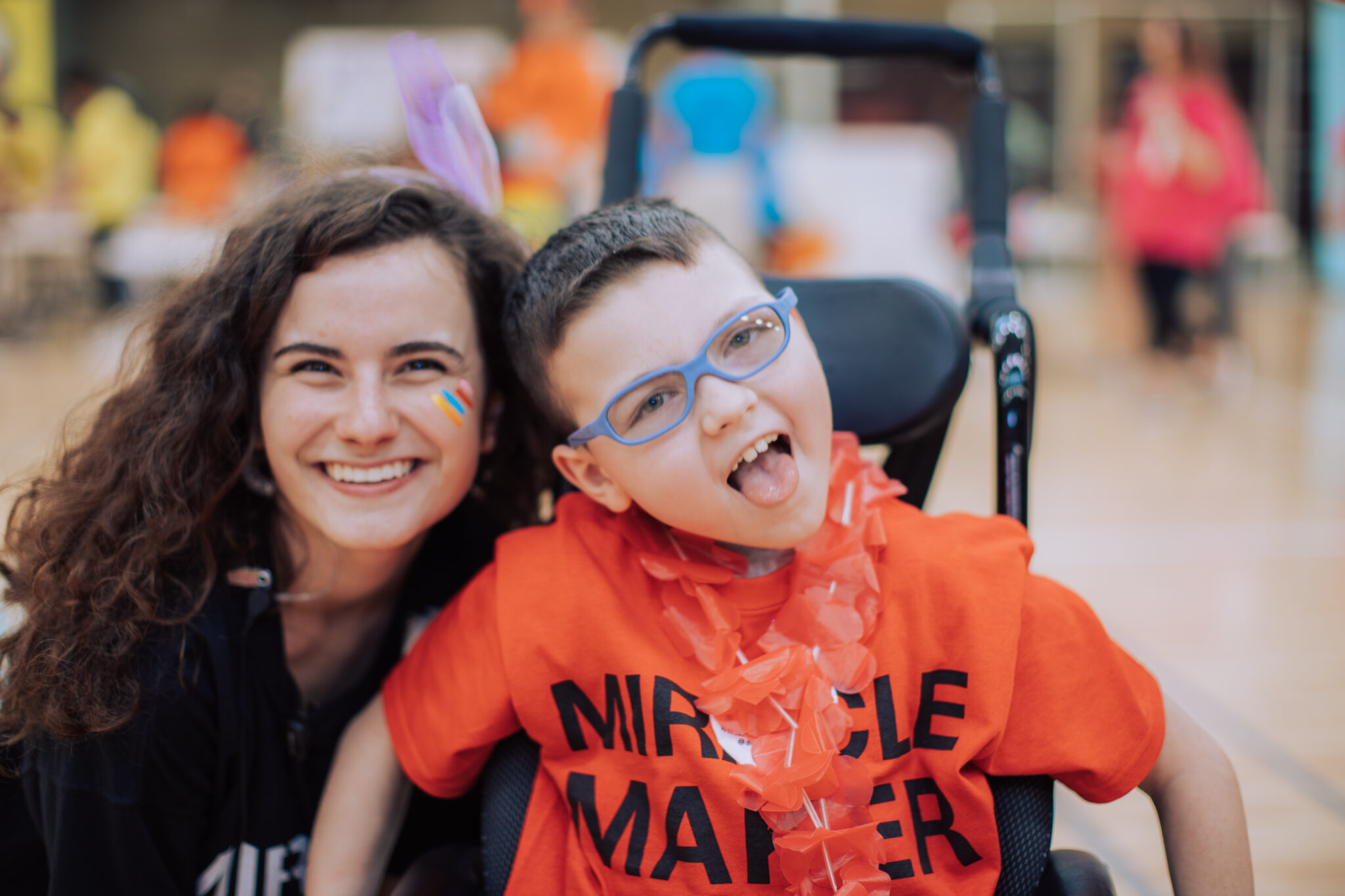 ---
Miracle Network Dance Marathon is an international movement, involving over 400 colleges, universities and K-12 schools across North America that fundraise for their local Children's Miracle Network Hospitals. These students work tirelessly throughout the year to raise funds one dollar at a time by making the ask to family and friends. Their hard work culminates in a 6-40 hour celebration on their campus, where participants have the opportunity to rally together as a community for their local Children's Miracle Network Hospital. Students involved in Dance Marathon gain valuable skills in fundraising, peer management, delegation and philanthropy. Miracle Network Dance Marathon programs have collectively raised more than $300 million since 1991.
Learn more about Miracle Network Dance Marathon: